About Spes Nova -
Supporting Global Artisans
Spes Nova, meaning "New Hope" in Latin, is a 501(c)(3) non-profit whose mission is to help establish sustainable and inclusive development in the poorest regions of the world by collaborating with an extensive global network of academic institutions. The organization is built upon its proprietary Three Pillar Approach to economic development: market development, micro-credit, and micro-insurance.
While donations and aid are both welcomed and needed in undeserved communities, sustained and scalable improvements in income and living standards require new approaches to development that instill dignity and independence. Entrepreneurship is a potential key. However, many organizations seeking to assist these budding business owners, unintentially create more harm. Such schemes include expensive microfinancing that results in a cycle of debt, purchasing products then not returning, providing equipment but no training or maintence. The list goes on.  
Leading economists and development experts have carefully crafted Spes Nova's model to create a new form of development that addresses these pitfalls. We identify and build relationships with global artisans in low-income areas through our network of reputable, mission-driven universities worldwide. We can strengthen these artisans' businesses by providing interest free pre-production loans, product design assistance, and access to new markets on an ongoing basis. This process allows the businesses to develop, providing sustainable employment and income for the artisans, their families, and their communities.
Buy purchasing a product or providing a loan on our site, you are contributing to a positive cycle of growth and prosperity!
Spes Nova's proprietary model to development aims to alleviate poverty in some of the poorest regions of the world by offering local artisans access to capital, robust markets, and insurance products:
Micro-Credit
Academic institutions in the Spes Nova network analyze market trends and order products from artisans, which creates the immediate need for pre-production funding (working capital, funds to pay raw materials, and additional labor, among others). In general, local artisans rely on shark lenders, pawn loan providers, or microfinance institutions (MFIs) that charge them high-interest rates (typically between 20 to 40% per year). To help artisans reduce these financial costs, Spes Nova created a crowdsourcing section of this website, allowing consumers like you to sponsor small pre-production loans by selecting local artisans from the Spes Nova database. In addition, many partner universities raise funds for an initial purchase from our artisans, and then use the net earnings from sales to repurchase more products. 
Market Development
Many artisans and craftsmen in developing countries face limited consumers in their local markets and/or rely on tourism (which can be unpredictable - especially in a world with pandemics). Through its e-commerce site, Spes Nova provides a platform for these producers to access the global marketplace. Students and faculty at our partner institutions around the globe utilize market-research tools to assist artisans with product design, quality control, cost analysis, pricing, and environmentally friendly production. When products are finalized and recieved by the US university, they are then uploaded to this site...where they meet their future owner!
Insurance
The world's poorest regions are not only some of the most vulnerable to catastrophic events but also the least protected by insurance. The working poor is exposed to natural perils (such as hurricanes, floods, and earthquakes) that can simultaneously wipe out all their assets (housing, clothing, and personal possessions) and their means for making a living. At Spes Nova, we don't want to see our artisans, or any small-scaled business owner, work so hard building an enterprise for it to disappear overnight. That is why we are preparing low-cost insurance products to protect their hardwork and those of others in their region. 
These three approaches are mutually supportive, and when put together, provide a sustainable, inclusive path towards prosperity for the working poor.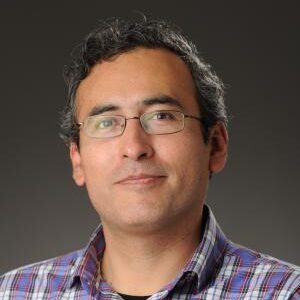 Erick Rengifo
Co-Founder, ED
Erick Rengifo is an associate professor in the Economics Department at Fordham University. He is a co-founder of Spes Nova Inc, a non-profit corporation whose main goals are to provide funding to microenterprises, assist in market creation, and provide insurance products for the working poor worldwide. He is also the founder and director of the Center for International Policy Studies and an active scholar interested in market development, microfinance, micro-insurance, market microstructure, behavioral finance, risk management, insurance, and econometrics.
Professor Rengifo is a private consultant in algorithmic trading, investments, risk management, microfinance, and micro-insurance. He holds a Ph.D. in economics with a concentration in finance and econometrics from the Catholic University of Louvain-Belgium.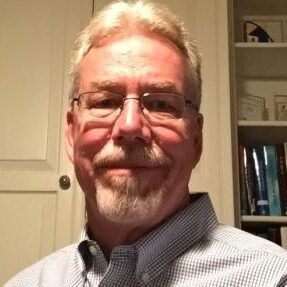 Steve Carlsen is a co-founder of Spes Nova and continues to serve as a Director. Steve has a 35-year career in the insurance and reinsurance industries, specializing in underwriting, pricing, and managing catastrophic risk. He was an early developer of capital consumption models by applying modern portfolio theory to insurable risk. Steve Carlsen was a co-founder of Endurance Specialty Holdings (ENH), where he continues to serve as a Director and member of its Risk and Finance Committees. He also provides consulting services to private equity groups and hedge funds investing in the insurance and insurance services sectors. Steve has an undergraduate degree in Mathematics from Cornell University and received his Ph.D. in Economics from Fordham University in May 2013.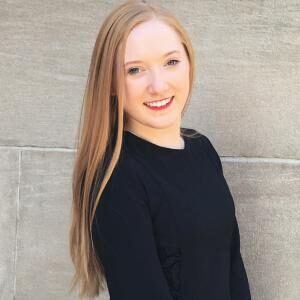 Dana Nelson
Director of Operations
Dana Nelson is an experienced researcher and practitioner in corporate responsibility, human rights advocacy, and sustainable development. In addition to running Spes Nova, she serves as a social impact consultant for a large-scale investment firm. She was previously sponsored by USAID to serve on the social compliance team of Ethical Apparel Africa in Ghana. She also served as a strategy and investment analyst for Equivico,  a woman-owned investment management firm focused on expanding access to capital for underserved entrepreneurs. 
She holds a B.A. in International Political Economy from Fordham University, where she served as President of Students for Fair Trade and the Strategic Lead for Spes Nova from 2015 to 2018. She also holds a Master's Degree from the internationally recognized Center of Development Studies at The University of Cambridge in the United Kingdom.
Fordham University Team Members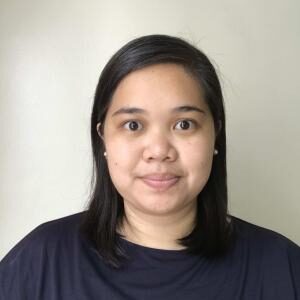 Stefani Nicole "Nikki" Alcantar
Graduate Fellow
Stefani Nicole "Nikki" Alcantar is a graduate student studying International Political Economy and Development at Fordham University, New York. Nikki was born and raised in the Philippines and completed her undergraduate degree in Management at the Ateneo de Manila University Philippines. Before joining IPED and Spes Nova, Nikki joined the Jesuit Volunteers Philippines as a teacher and community organizer for a year at the Loyola College of Culion, a small Jesuit mission school, and then at Deutsche Bank Group -Manila as a financial reporting analyst. She is interested in livelihood, indigenous people's rights, and children and women's welfare.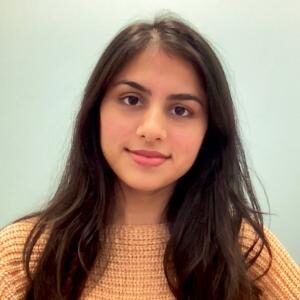 Prutha Chavan
Student Associate
Prutha Chavan is a junior studying Marketing and Sustainable Business in the Gabelli School of Business at Fordham University. As someone interested in social and environmental sustainability, she aims to incorporate her creativity and analytical skills within all aspects of her life while building meaningful relationships. Prutha believes in the importance of uplifting others to create a healthy and flourishing community. Therefore, she is glad to be part of Spes Nova and work alongside an enthusiastic and genuine team.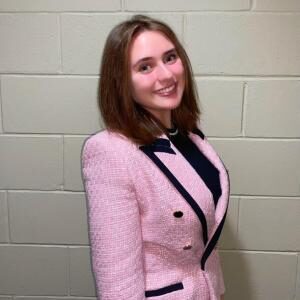 Sara Mason
Student Associate
Sara Mason is a sophomore at Fordham University. She is majoring in Finance at the Gabelli School of Business and is interested in pursuing a career in Wealth or Asset Management. Being part of the Spes Nova team has allowed her to develop new friendships while also learning the art behind conducting sales events for the greater good.
St. Thomas Aquinas College Team Members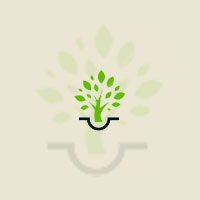 Desiree Bermudez / Team Member
Pontificia Universidad Javeriana Cali Team Members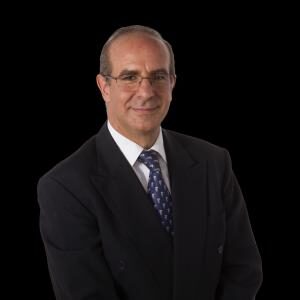 Father Luis Felipe Gómez
Director of Javeriana Cali University
Father Luis Felipe Gómez Restrepo S.J. is a lawyer with a master's degree in Economic and Business Sciences, a philosopher from the Pontificia Universidad Javeriana, and a theologian from the Sèvres Center of the Society of Jesus in Paris. He has been a teacher at the 2 Javeriana campuses and three other universities. He was also dean of the Faculty of Economic and Administrative Sciences of Javeriana Cali.
Silvio Borrero Caldas
Dean - Faculty of Economic and Administrative Sciences of Javeriana Cali University
Academic leader and professional manager with a doctorate in business, extensive teaching experience, and business experience. Expertise in consulting, research and teaching, strategy, innovation, organizational behavior, and management education.
He has relevant experience in corporate governance, business advice, engineering projects, retail businesses, and manufacturing. Key competencies include interpersonal skills, leadership, coaching, motivation, communication, teamwork, and problem-solving, developed in competitive and multicultural contexts.
Viviana Gutiérrez
Director of the Organizational Management Department of Javeriana Cali University
Viviana Gutiérrez has an MPhil in innovation, strategy, and organizations from the University of Cambridge and a master's degree in Industrial Engineering from the Universidad del Valle. She is an assistant professor of business strategy, strategic management, and planning courses in the Department of Organization Management at the Pontificia Universidad Javeriana Cali. Her research interests are institutional theory, innovation, technological change, strategy, and discourse analysis. She is also a consultant in innovation management.
María del Pilar Gómez
Spes Nova project Leader of Javeriana Cali University - Fordham University
María del Pilar is an Assistant Professor at the Javeriana Cali University in Colombia and teaches entrepreneurship, entrepreneurial Mindset and Leadership, and teamwork. She led a joint Javeriana/Fordham University fair trade project that focused on Colombian artisans making handcrafts for sale in the U.S.
Her research interests include entrepreneurship and entrepreneurial education, motivation, leadership, and skills development on graduate and undergraduate levels. She also attends MBA students in their case study development for their degree. Her textbook, La Mentalidad Emprendedora (2019), is used in 14‐16 undergraduate courses at Javeriana University.
Professor Gomez received her undergraduate degree in business administration from San Buenaventura University and her Master's degree in education/human development from the same university.
María Camila Pascuas
Secondary TitleSpes Nova Project Assistant of Javeriana University - Fordham University
María Camila is a business administration bachelor from the Javeriana university, Cali. She is the fair-trade interinstitutional project assistant between Fordham University, New York, and Javeriana University, Cali.
She has been involved with the project of Spes Nova because of her career's internship in entrepreneurship with Campus Nova Javeriana Cali University. Currently, she is working side-by-side with indigenous communities from Nariño, Colombia developing an all-inclusive brand which, in addition to contributing economically to these communities, makes ancestral knowledge visible and values. Thanks to her initiative, her project was one of the great undertakings of the Javeriana Cali University.
She communicates directly with the communities to learn about the products that the artisans will offer to the international market, and she ensures that the relationships last over time. She is a social entrepreneur willing to work for vulnerable communities to improve the complicated situation they are going through.